The HARD POD CAFE's FEATURED PODCASTS
If you would like to make your podcast stand out from the crowd, we offer you the option to make your podcast a "Featured Podcast" in its category. This option can radically increase your listener base.
What this means is that your podcast title and the "Short 30 Word Description" will appear in a colored text box at the TOP of the category tree. Each category has a limit of 3 Featured Podcasts
Instead of your podcast being just another entry on the list, your podcast can stand out at the top.
Look at the difference! HERE'S A REGULAR DIRECTORY LIST: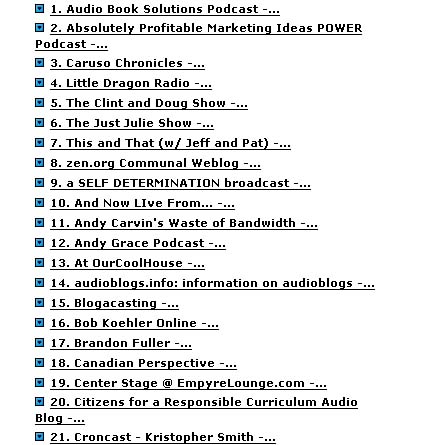 AND HERE'S THE SAME PAGE WITH FEATURED PODCASTS: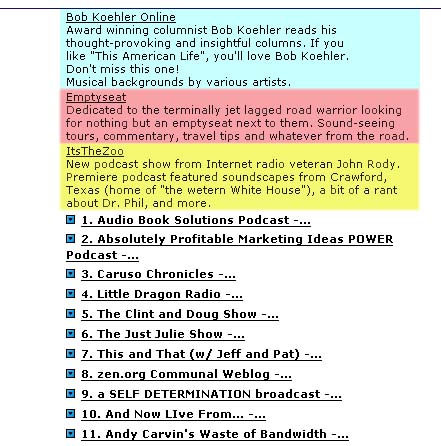 If you want to make your podcast a "FEATURED PODCAST" in it's category, just complete the following form.
The cost is $25 per month per category. REMEMBER, there is a limit of THREE featured podcasts per category, so don't delay in making the selection or someone else might get the last open space.
WE USE PAYPAL TO PROCESS YOUR PAYMENTS. JUST CLICK THE BUTTON BELOW. REMEMBER TO INCLUDE YOUR PODCAST NAME AND THE DIRECTORY CATEGORY IT IS IN.
For a single month, use this button:
If you wish to lock in your Featured position, you can subscribe via Paypal and you will be billed monthly. Simply click the Payment Plan button below: