1. A Suburban Escort -...
A New York Escorts online photo journal, Traci Islands, Sexy, Fun , Creative, New York Escort, her real story of what it is like to be a suburban escort.


2. Off-Beat -...
We cover everything from bizarre news articles, to stories about our pathetic lives, to geeky tech things. Off-Beat podcast with your hosts Deadsqwirl and Mallrat. Rambling incoherently with them, the FTR militia: Ash9, Brazooka, the CRZA and Zim.


3. the PK and J Show: Jeanette and Paul -...
The PK and J Show broadcasts once a week and we're funny, cool, and attractive. We are tired of writing descriptions that catch the eye. We want to rest.
http://www.pkandjshow.com

A great-sounding show with two hosts who enjoy each other's company and love to satirize popular culture. Members of the Religious Right probably won't like this show.


4. Comedy 365 -...
Daily comedy shows from the London and Edinburgh fringe. Features sketch shows, stand-up and interviews. Plus, chat music and reviews. Top rated show "Sowerby & Luff's Big Squeeze". Contains some strong language and occasional nudity.


5. GuyCast -...
The Best Damn Podcast For Men, Period!


6. Teknikal Diffikulties -...

7. Dave Rabbit Radio First Termer -...
My name is Dave Rabbit. I did three tours in Vietnam from 1968 to 1971. In 1971, I wanted to do something for the front line troops WITHOUT CENSORSHIP and CREATED Radio First Termer. My Radio First Termer Podcasts include, among other things, (SCROLL DOWN TO THE VERY BOTTOM OF THIS PAGE), a series of 4 recordings of one of my 21 Pirate Radio Broadcasts that were done from a Whore House in Downtown Saigon, Vietnam from January 1 to January 21, 1971 and were broadcasted LIVE throughout Vietnam, Cambodia and Laos.


8. Qs House -...
"Q's House" Internet Radio show is fast paced, no punches pulled talk radio without the hassle of FCC censors. Its smart comedy & intellectual smut set to the tunes of the best music you've never heard. "Q's House" allows artists and musicians a place to showcase their efforts as they envisioned. Each show closes with a live interview. Listeners log on to hear new music & get to know the real people behind it.

From the Penthouse to the Outhouse...It's Q's House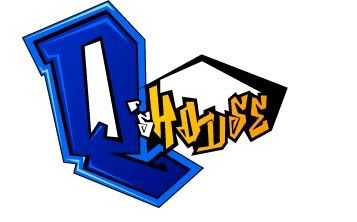 9. The Corey and Joel Radio Show -...
The Corey and Joel Radio Show is produced in the minds of comedians Corey Hall and Joel Fragomeni. They break balls and take names. Very funny.


10. The Sound of Young America -...
Original comedy and in-depth interviews with figures from arts & entertainment, like Chuck D, Art Speigelman, and David Cross. With your multi-award winning host Jesse Thorn "America's Radio Sweetheart."

Website at http://www.splangy.com/radio/


11. Top Of The Pods -...

Top Ten Lists daily from www.topofthepods.com. From the obscure to the damn right bandwagon popular, our Top Tens leave the rest for dust. Our views, our reviews - our Top Tens. Email Jon and Rob at topofthepods@gmail.com with your feedback, lists, opinions, ideas, thoughts, audio comments, death threats and pictures. Visit our web site at www.topofthepods.com for over one hundred more shows.


12. Mister Ron''s Basement -...
Mister Ron''s Basement


13. DailyDownload -...
Podcast live from a toilet


14. Jason and Gary -...
Already in Progress


15. The Uncle Deercamp Show -...
The Podcast That Makes Your iPod Stupider! From Detroit, Michigan!


16. Norm Augustinus -...
Cult icon Norm Augustinus is an acclaimed underground American writer.


17. Cool and Crazy Show -...
Zany Zach and Toby from coolandcrazy.com. Podcasting for your entertainment needs.


18. Feast of Fools -...
The hilarious and outrageous live show creates a fresh and fruity podcast show for your ears to enjoy! Listen to the flaming-blue Fausto Fernós and his kissable boyfriend Marc Felion as they talk to trannies, tramps and trainwrecks about news, culture, and gossip. Find out why we''re the gay show everyone loves to listen to. Five news shows posted every weekday at 1am.


19. Bill Burr -...
You've seen comedian, Bill Burr on such television shows as Comedy Central's Premium Blend, his own 1/2 hour special, HBO's "One Night Stand," and a regular featured cast member of Chapelle's Show. Now you can listen to his stand up performances, clips from Howard Stern and Opie and Anthony, and other great audio clips to come!


20. In The Treehause with Tuc and Cheryl -...
A simple and authentic dialogue between Tuc and Cheryl Treehause; a couple in love with each other and with life.


http://www.inthetreehause.com/

21. The Guy Bauer Half Hour -...
A weekly talk show pre-taped from Hollywood, CA. It's kinda funny too!


22. Oh, Dont Get Me Started -...
Broadcast weekly, the show presents veteran performers Tony Forte''s best rants and observations. Topics cover politics to everyday life. If you''ve never heard Tony before, you''re in for a treat. We hope that you enjoy the shows, and look forward to your comments.


23. Snoqualmie Joe''s Podcast Show -...
Snoqualmie Joe podcasts about life and times in the beautiful Snoqualmie Valley nestled at the foothills of the Cascade Mountains!


24. The Nick and Jeff Show -...
Two Guys, Two Opinions, Lots of Laughs


25. The HappyFunTime Show! Podcast style mofos! -...
A crazy and fun imaginative experience in sketch comedy! Updated on Thursdays.


26. The Poddog Show -...
Daryl and Kuma talk about life in redneck Alberta and anything else they want to.
We try to be entertaining, we try to be funny, but we are always opinionated.

www.poddog.blogspot.com


27. TPN :: The Edinburgh Fringe Show -...
Your Daily Podcast to the Edinburgh Festival Fringe 2005


28. Bubba Bohacks Back Page news -...
Country humorist Bubba Bohacks brings you news from the back page. The news you wont find in the front of your news paper.


29. EZHelp, You and More Radio Show -...
The EZHelp, You & More Internet Radio Show is 2 hours of talk comedy broadcasted every Sunday at 11:00 am EST. Join Daisy, Mystery Tramp, Justaguy, Wacky Lud and your host Big Bob and listen to weekly Bozo Awards, Twisted Look at the News, Web Links and Audio Grab Bag segments.


30. Nick Fenske Celebrity Interviews -...
Impressionist Nick Fenske giving celebrity interviews to various morning radio shows.


31. Toronto''s Molar Radio Podcast -...
Chris and Erin, podcasting from the centre of the known universe -- Toronto, ON.


32. BEWARE OF THE BLOG -...
ON LOCATION FROM NEW YORK CITY

Host are from NYCBabylon.com and Bewareoftheblog.blogspot.com (Rachel and Todd)


33. Caked on Stripes -...
Comedians Deric Harrington and Bri Cowan ramble about what happens to come to their collective heads. So far, topics have ranged from Shucking Corn, to a good baby name... maybe, in fact, those topics aren't really that far apart, because no one wants to have unshucked corn, just like no one wants a baby that hasn't been toweled off after birth... ahhhh... after birth... is that two words or one?

Does it matter?


34. Mohansen High School Radio -...
Thrill to the adventures of the students and faculty of Mohansen High School. And by "thrill to" we mean "laugh at." Mohansen High School - Always Funny, Rarely Poignant. Check out mohansenhighschool.com for more info and goodies!


35. The Me and B Show -...
The Me and B Show


Husband and Wife newbie podcasting duo. We discuss TV shows, crazy family members, adult sex toys and anything else we feel like rambling about....usually over a few drinks.
www.themeandbshow.com


36. Topdogs in Manila -...
Manila Philippines'' first: Top Dog Podcast, also known as "man''s best friend."
Top Dog is an irreverent show that is unafraid to uphold the traditions that make men the real dogs that they are. We eat meat, preferably deep-fried or roasted with the fat still on it, we drink and then drive, we have sex on our mind and try to get it as often as we can (gotta do the cardio, baby). And we''''''''''''''''re not afraid to admit it
. We are not metrosexual, nor sensitive, but we are brutally honest, bordering on tactless, telling it like it really is. This the side that men have been afraid to show since women made carrying their purses and raising the toilet seat the standard of a good man. You either hate us or love us. Either way we keep doing it Doggy-Style!


To those out there who might want to check this one out make sure you''''''''''''''''ve got a sense of humor. Spare us the hate mail, coz frankly we dont give a #@$%. :cheers:


37. 144oz.com -...
Committed to drinking a minimum of 144oz. of beer during every podcast.


38. Insanity Take 1 -...
Ruminations and ramblings from slightly insane people. A little something to hopefully amuse the masses.


39. Neuters: Need Not Apply! -...


Neuters: Need Not Apply! is exactly that. It is not a show for the neuters out there. Throw out all your morals and values and take a trip with us down the path of no return as three best friends in the middle of nowhere dish out the dirt on all things non-neuter. All those with morals and values should stay far away!
http://www.noneuters.com


40. Digital Detroit Radio -...
Tough as nails. Or at least I like to think so. Basically it's a podcast about things that I'm interested in: music, technology, movies, television, or whatever else comes to mind. You know, the same boring crap. Maybe you'll be interested, too. Who knows? Stranger things have happened. (insert sinister laughter here...)


41. Shortarmguy and the Dude Show -...


The weekly podcast which proves there is a very fine line between clever and stupid...

We're not out to change the world with our Podcast by blabbing our opinions on current events, politics, technology and the entertainment world... We're just looking to give you a chuckle or two once a week (or make you feel a whole lot smarter than you thought you were).

Visit our site at: http://shortarmguyandthedudeshow.blogspot.com


42. Me and my Mom -...
The show where me and my mom talk about it all.


43. No 1''s Listening -...
It''s an existential podcast for those who have a sense of identity in world full of purposelessness and uncertainty, as told by your average, sleepwalking-through-this-life, regular joe.


44. Rex Navarrete: Podcast Edition -...
Welcome to the official podcast of the premiere Filipino American comedian, Rex Navarrete - He''s Talagang Crazy!


45. The Voice -...
The Most ADDICTIVE Show On Earth - the Voice is A Vacation For Your Mind


46. Bluestreak Network: Weekly Wacky Almanac -...


Weekly Wacky Almanac. Catch up with the all-so-important, not-so-important events of the week.

HTTP://WWW.BLUESTREAKNETWORK.COM


47. FFFBI Radio Dramas -...
Welcome to the radio dramas of the FFFBI. The Fin, Fur and Feather Bureau of Investigation uses humor and storytelling to help kids learn about places and cultures around the world. At fffbi.com Field Agents hone their critical-thinking, problem-solving, reading, and research skills. Their international crime-fighting efforts on behalf of the FFFBI also expose them to a wide range of subjects, including math, science, music, and history. The award-winning site was created for the Bureau by WGBH Interactive.


48. JimmyJett -...
The Podcast about nothing.


49. Nobodies -...
So we are just a couple of Nobodies from who are giving podcasting a try. We talk about crap that happens & observations we make. Sex, LIfe, Love, Kids, Family, Friends, Work, and anything & everything that pops in our heads.


50. The Lurid Lounge -...
Cult movies, comics and (pop) culture from Wayne Alan Harold, "Genuine Nerd" Toby Radloff and the whole lurid.com crew!


51. ThePigSez.com -...
This video podcast is a chronicle of pig-like acts and pig-like behaviors.


52. Whole Wheat Radio Comedy Podcast -...
A blog and podcast associated with the Whole Wheat Radio indie music webcast originating in Talkeetna, Alaska.


53. AKC - Total Talk Nonsense -...

Not for the squeamish - Bringing a self-educated, satirical, garage band perspective to today''s relevant topics, Jon and Scott discuss music, politics, entertainment, and current events.


54. Comedy Clip of the Week by Encouraging Audiobooks -...
Excerpts from humorous audio books, live comedy albums, video clips and listener submissions


55. Maple Dip -...
"Maple Dip" is an A.S.P. (Audio Sitcom Podcast) that takes place in a donut shop
somewhere in Nova Scotia.

One might be tempted to describe it as a Situationist Comedy but that would be
pushing it.


56. Nutty Blonde -...
Humor and encouragment for mom''''''''s from stand up comedian/Christian communicator Jinny Henson


57. The Mushroom Accelerator -...
This is Michael Oster's podcast channel courtesy of F7 Sound and Vision


58. The Terri and Gary Show -...
Ricky needs Lucy/Marlin needs Dori. Terri and I talk about life, kids, just crap in general. Give us a listen.
Site URL: http://radio.weblogs.com/0143555


59. Timely Beaver -...
Rock out to the independent musicians (podsafe) and roll on the ground laughing to all the improv skits. Recorded, rolled and smoked in Portland, Oregon. Now go recycle.


60. MidNine.com Entertainment: The best vlogs and vidcast on the net -...
MidNine Enterainment Presents: The best vlogs and vidcast on the net Here you will find an assortment of videos from comedy to action, drama, to horror, news to reviews. The best vlogs and vidcast you can fine on the internet under one site. For a complete listing of videos please go to http://midnine.com



61. Mondays - What Sunday Threw Up -...
Lay your troubles on podcasting pioneer Carl Franklin and his band of nerd friends on Mondays, an Internet talk show weekly with 2 hours of comedy, talk, and indie bands, podcasting from New London, Connecticut. Was that the longest freaking sentence you've ever read, or what? That made Faulkner look like Haiku!
Site URL: http://mondays.pwop.com


62. Test Funny -...
Test Test


63. The Greater Good Show -...
Here at The Greater Good Show we discuss topics that matter. Each podcast consists of a series of topics and our opinions on those topics. Then you the listeners send us your thoughts and we read them on the show as well as conduct live interviews!


64. Cerealized -...


You're invited to the table of an offbeat trio of roommates as they congregate every Monday morning to confront spurned lovers, questionable employment, homicidal cereal, and each other - all over a good nosh.

Part character study, part social satire, and part poignant reflection on our own daily grind, this ambitious live-action comedy chronicles the weekly trials and tribulations of three average twentysomethings as they stumble through life wearing sensible footwear. Join Rocket Ace Moving Pictures (the creators behind the acclaimed web-serial "Dead End Days") every Monday morning for "Cerealized", part of your unbalanced breakfast.


65. One Woman and her Bitch -...
Despite the hard and pioneering work of the few and the many to make pod casting a quality source of entertainment, information and highlighting the hidden talent of the world; we're on the scene to just make the rest of the world suffer at the hands of our daft exploits. When I say our I mean her. Yes that's rights, she's mad and I'm completely sane. I'm the Ernie Wise of the duo. For those outside of London Village, England; just think Arnie Schwarzenegger in Twins.


66. Sound F/X Theatre -...
Comedy
& Tragedy
via The World of Sound Effects


67. Flash It Up by Toby Mack -...
Podcast of great entertaimnet from several sourses. Featuring Drama, humor and comdey serials.


68. Adventures in Musical Heresy feat. Incest by Proxy -...
The Official Podcast of the Legendary Rock 'n' Roll Band Incest by Proxy



69. Clever Little Pod -...
15-20 minutes of scripted British comedy nonsense, voiced by Gary Dring and Keeley Harker.

For more information, and to leave a comment, please visit us at http://www.cleverlittlepod.com


70. The Mike and Jeff Show -...
Two off the wall guys from Chicago-Land put their lives on display. Mike is a woman loving bachelor who dates like a rock-star. Jeff is a reformed party animal who is trying to settle down and be a family man. The two are great friends that love nothing more than to make people laugh.


71. Whole Wheat Radio Rant-N-Ravin' Muffin News Podcast -...
A blog and podcast associated with the Whole Wheat Radio indie music webcast originating in Talkeetna, Alaska.


72. AndyCast -...
Host Andy Bilodeau presents short skits and comedy routines. Shows are around 20 minutes in length and are published Wednesday...to make the slide into the weekend a little more paletable.
The show blog is at http://www.andycast.net. Feedback can be sent to andycast@gmail.com.


73. RBPCshow.com - the Really Bad PodCast show -...

RBPCshow.com - the Really Bad PodCast show is the show that's so bad....it's good! This show isn't PC, it isn't kid safe. We are listed under comedy and we tease everyone, including ourselves! Featuring the bad host PEZ, the gangsta Ron the Don, and the "renaissance man" SpEddie. They talk about, current news, tech news, movies, girls, people of all races, and anything else. THIS SHOW IS EXPLICT.


74. The Fetus Spears Podcast -...
A BELOW-THE-BELLY LOOK AT LIFE INSIDE MY MOTHER, BRITNEY SPEARS: THE WORLD''S MOST WHITE TRASH POP STAR MOMMY!!!@!

www.liquidgeneration.com/blog/fetusblog/blogger.html


75. The Half Hour Power Hour -...
www.halfhourpowerhour.com -- Chris Ryan and Rick Johnson take a weekly look at the little things that make their world go around. Movies, TV, games, bourbon and curse words o''plenty are the norm.


76. The Mit and Silem Show -...
Mit and Silem are podcasting under assumed identities; don't try to figure out who they are! They're LAN techs by day and ridiculous podcasters by night who aren't afraid to talk about anything.

Site URL: http://www.mitandsilem.com/


77. The Obtuse Angle -...
A man with one functional brain cell expounds upon life, liberty and the pursuit of coherence.


78. UFN Show -...
We are a couple of friends living in Boston, MA. Every week we all get together, four gay guys, one token straight guy, and his fiancee - our fag hag. UFN is a celebration of living in urban, life, beer, sex, and all things taboo. Delivered weekly in a juicy package, UFN promises to excite your darkest desires.

Listen at: http://www.ufnshow.com
Feed: http://feeds.feedburner.com/UFN
Voice: 206-666-4ufn


79. Dave the Dude show -...
A cutting edge podcast with celebrity interviews and a humorous look at life as we know it! Look for upcoming interviews with Penn Jilette, from the magical duo Penn and Teller, along with a discussion with professional poker player Perry Friedman.


80. digitalslobpod -...
Digital Slob Curt Brandao, Universal Press Syndicate's weekly humor columnist, gives those on the cutting edge of lazy all the fuel they need to advance in the 21st century with as little effort as possible. Take the Digital Slob quiz, get a free button.

Digital Slobs have a life, it just hasn't finished downloading yet.


81. Down The Rabbit Hole -...
A not quite daily discussion with hosts White Rabbit, Alice, Double Dee, and the Red Queen, where the topic is never quite as important as how we mangle it. Come check us out at http://www.DTRH.net


82. Mypodsforecast -...
A weekly mp3 where nuts can change your life


83. The Animal House -...
The Animal House LIVE Sunday Nights at 8:00 p.m. EST. Hosted by Eric Scot, Carl "The Shot Daddy" and Vodka Joe. Visit our website at http://www.thefuzionradio.com for more information and how to listen LIVE.


84. The Steve Vitolo Show -...
The Steve Vitolo Show is a late-night talk show brought to radio. We feature a variety of comedy segments along with interviews from celebrities and local artists. We have interviewed popular indie rock bands such as Limbeck and Steel Train and have had local artists such as Jarrett Clayman and Rachael Cantu perform in the studio. We also feature a weekly segment with celebrity trial lawyer and Court TV anchor, Eddie Hayes.


85. From the Basement Podcast -...
Almost Live, From the Basement Podcast


86. The Best of Mikey and Jimmy -...
Highlights of the top-rated music/talk show formerly heard on Long Island''s 1240 WGBB.


87. The Darker Side -...
Podcast from The Darker Side


88. The Hindu and the Jew -...
Two friends discuss life, the universe, and everything. We stick mostly to life though. Check out our website to learn more.
[url]http://dakdakdakdak2000.tripod.com/index.html


89. DarkCompass Blog -...
Blog News from Darkcompass


90. Extra Super Action Show -...
Its Extra Super! its Action! Its the Extra Super Action Show with your host Big Mike. Music, humor, and general not-safe-for-work content.


91. Freak ''n Bitches -...
This is an Internet radio show with new episodes weekly. The three main hosts are Freak, The Toddster, and Phil-God. They talk about all sorts of geeky topics like anime, fantasy and science fiction books, comics, and movies, porn, video games, and wierd websites.


92. Gagcidule -...
Humour, sketchs d'archives + nouveautes sur actualité... un brin loufoque decouvrez Lausanne sous un autre angle


93. THE MISPLACED COMEDY GROUP PODCAST! -...
The Internet's Only Comedy troupe - showcasing their Old, New & Unreleased material. Featuring: Song parodies, Sketch Comedy, Commercials, and truly tasteless gems to make even your grandmother chuckle...


94. Two Men and a Microphone -...
Just two friends sitting around having some fun. Laughing and joking about things we find funny. Join us and win a set of Extreme Isolation Headphones on our show. http://twomenandamicrophone.com/pics/gmanbgal1.jpg[/img] [img]


95. Animal House Show -...
The Animal House LIVE Sunday Nights at 8:00 p.m. EST. Hosted by Eric Scot, Carl "The Shot Daddy" and Vodka Joe. Visit our website at http://www.thefuzionradio.com for more information and to Listen LIVE.


96. Fenske TV -...
Actor/Impressionist Nick Fenske puts out his own brand of comedy parodies.


97. NorthPod -...
A general chat podcast from 2 friends in the north of England, including some music as well. We have lots of fun making these and we hope you''''ll enjoy listening to them. Please email us all your comments and suggestions to northpod@gmail.com.


98. Old Joke of The Day -...
www.oldjokeoftheday.com

They are old jokes, but they are still funny. Some are hilarious, some are groaners, but the show is always a good time, and it''s short too...

99. The Church of Pod -...
With this podcast we help Christians navigate the sin infested waters of the new Podcasting craze. We show you which ones to avoid and which ones will help you stay right with God.


100. The Dr. Rock Show -...
Serving the dysfunctional universe, Dr. Rock and company dispense their unique brand of "Kick Ass Therapy" to e-mailers in distress. The show is full of laughs and, occasionally, "rock" solid advice on life.


101. The Psychotic Hour -...
Modern Living is simply too dull without The Psychotic Hour. Montreal''s favorite radio show is now the world''s favorite podcast.


102. The Factory -...
An improvised send-up of blue collar America in the vein of "The Office" and "Curb Your Enthusiasm," Spike's first original comedy, "FACTORY," follows the day-to-day lives of four disinterested small town factory workers as they spend their time fraternizing in lieu of doing their drab work.


103. 5 Minutes With Wichita -...
Wichita Rutherford conducts humorous interviews with Bluegrass Stars like Ricky Skaggs, Doc Watson, Mac Wiseman, Del McCoury, Charlie Daniels, The Osborne Brothers and almost every Bluegrass star you can imagine.

www.WichitaRutherford.com


104. Got A Bug Up Your Ass? -...
A Weekly Riff on Politics, Technology, and Other Grave Maladies


105. Whack My Bush -...
A five minute comedy podcast written and perfromed by British Comedians. Delivered three times a week; our bite sized chunks of humour take aim at George Dubya, Blair, Arnie the Govenator, Celebrities , Reality TV et al! If you like quickfire gags and hearing the great and the good mocked, then this show is for you.


106. Almost Translated News -...
It's funny how language can be funny


107. Area 51 Show -...

The AREA 51 SHOW is a comedy radio program created and produced by some really sick, but talented earthlings! If you are easily offended by bad behavior, tasteless humor and general wrong headedness, LEAVE NOW! If you have ever found yourself in a situation where most people are responding with "ewww" and you are laughing hysterically, then WELCOME HOME! If you are ready to run with scissors and use your outside voice ALL THE TIME, then come on in, fasten your seat belt, hide all pets, take small bites and have your ticket ready because the tour d' quirk is leaving now! AREA 51: WE ARE THE UH-OH FEELING


108. Comedy Square Online -...
Hilarious antics from the cast of Comedy Square Online produced by ThoughtAudio.com


109. comedy4cast -...
A comedy podcast in 4 minutes...or less! You'll hear skits, monologues, spoofs of other podcasts and more. It's fast, funny and perfect for any podcast listening schedule.


110. English Jokes Podcast -...
Jokes in English Podcast


111. Everyone's Got One -...
Humorous discussion about topics and everyday life. With unique commentary and interviews. Funny? you be the judge. Three Big episodes! Come and get an earful!


112. Stand and deliver -...
audio2u.com's principal laugh-meister, Dom Romeo, chats with some of the world's most famous comedians. Updated weekly on Sundays (GMT+10). Check out more of Dom's stuff at stand and deliver.


113. Cool Podcast Bro -...
Yo dawg, we heard you like podcasts, so we made one. The Cool Podcast Bro podcast is an eclectic arrangement of whatever the cool bros themselves deem fun or interesting. Rob is the younger bro, Allen is the lame one. Together they discuss things. What things you ask? Whatever you, the listener tell them to. Go internet!


114. 2 Guys, 1 Brain -...
Yes, we work for the Sheriff's department, but we are also regular guys! We have regular features, conversation, and guests tha we find interesting. Maybe you will find it interesting too!


115. Channel Surfing Wiipeout -...
Video Comedy Show. Based on our Minneapolis based public access T.V. show.
Sketch and absurdist comic bits.

Brought to you by San Saru Biki (3 monkeys) comedy troupe -
Cayenne Chris Conroy (of podcast "Teknikal Diffikulties"), Sue Grandys (of podcast "Uncomfortable Questions") and David Cummer (no other podcast yet!)


116. FoxxyNews.com -...

Playboy Playmates and others deliver their own take on current news and events. This is definitely not the news you will see at eleven. A new video is shown each weekday. Anchors include Andrea Lowell, Jennifer Walcott, and Stacy Fuson and others. Channels include: The Weekly Update, Foxxy Sports Report, Dr. Phyllis, This Week With God, The O'Really Factor, and Insannity and Combover. Check out all the videos at www.foxxynews.com


117. Offramp -...
Award-winning improvisational comedy, surrealism, drama and music from the radio theater group based out of WMNF 88.5 FM in Tampa.

More info at http://www.offrampinfo.com.


118. The Johnny Phonic Radio Show -...
Laid back casual chat with some great podsafe music, the podsafe poser quiz, podcast promos, comedy and much more.

www.johnnyphonic.com

SEND YOUR PODCAST PROMOS TO: mp3audiofeedback@gmail.com NOW!!!!!

Send emails to: johnnyphonic@gmail.com


119. The Monkey Fish Show -...
Don't let Grandpa listen or he'll wet his depends!


120. Air Out My Shorts -...
Join podshow hosts Preston Buttons & The Word Whore as they clumsily narrate their way through submitted works of Short Fiction: often painfully, always absent-mindedly and completely unincumbered by any relevent credentials...

"If you are looking for a serious (even 'pseudo' intellectual) literary discussion, you''''ll just have to keep right on looking..."


121. Beat Goblin Radio -...
Coming from the UK, presenters Rob and Dave bring you music from right across the board, along with some comedy chat.


122. Cat Lovers Podcast -...
Love cats? Cat stories, poetry, news, and songs for and about cats. Blog and Podcast for Cat Lovers.


123. A Coupla Guys (from the Tri-State Area) -...
The Alex and Carson Show -- improv comedy and talk about completely unimportant topics, ramped up to sophomoric absurdity. Not everyone gets us, usually due to insufficient imbibng, but that's easily fixed

124. BlueRepper Show -...
Looking for in-your-face views on Atheism, Politics, and Humor? You have found the right show!

I spare no one as I slash and burn my way through the illogical and dangerous aspects of superstitious beliefs and their very real manifestations in society and politics.

Throw in a healthy dose of light hearted humor and you have The BlueRepper Show.

125. Fish N Chip Radio -...
Fish N Chip Radio Hilarious outrageous and definately worth listening to. These guys spread the weirdest news on the planet. Great stories the weirdest shit. Great Sound effects. The best opening theme and the tornadic ukulele this show can''t be beat.


126. The Bitterest Pill -...
The Dan Klass Show: comedy, commentary and music from a stay-at-home-dad/shut in.


127. The Mary and Karla Show -...
Two sexy girls who chat about their lives, love and sex, rap music, creative projects, dish the latest gossip and keep it real. Mary and Karla keep you updated with comedy, movies and television, music, technology, shopping, info about their lives and the rest of the world, Mac or PC, these two girls entertain every platform with sassy flair - www.maryandkarla.com


128. Sowerby and Luff's Big Squeeze -...
Weekly podcasts from www.bigsqueeze.co.uk


129. Putanginamo.com Show -...
Podcasting from the good 'ole USA and the Philippines. The Putanginamo.com show is hosted by the Infamous Dear Chica, Obet, and Dre (2 chicks and a dude). Join them as they discuss the "Hot or Not" photos on the website to sex to politics to showbiz to fashion to music to politics to farting. Pinoy, Filipino, Fil-Am - whatever! This show is rude, crude, smart, dumb, and sexy. Be featured on the show by leaving a voice message at 206-666-(CUNT)2868 or via Yahoo IM username putapodcast. Send an emails to pidotcom@gmail.com. Voicemails may be featured on the show. English or Tagalog. u want to say Putang Ina Mo to. Don't take us too seriously. PS: We like Podcast safe music, email us if your music would like to be featured. PSS: Gloria Macapagal Arroyo is the r37@6030 sister of Condoleeza Rice.


130. The Zuma Dogg Show -...
Podcast of the popular Los Angeles Hip Hop Comedy TV show. Zuma takes LIVE calls from real Cali O.G.s (shout-outs, freestyle battles and disses) and performs his original hip hop jams. "A local underground star. Brain-seizing artistry." - LA Weekly


131. Audio Adventures Of Ace And Friends -...
A Family Friendly Comedy Short, by Ventriloquist Gavin Seim.
Featuring Ace in a Do Do Detective Show. Subscribe now for a few fun filled weekly minutes of classic and silly comedy. For more information please visit our website at www.gvmagic.com


132. pigs and chesse -...
how pigs and chesse are alike


133. Damage Control Comedy Crew -...
In the tradition of The National Lampoon Radio Hour, Kids in the Hall and Saturday Night Live comes the award winning Damage Control Comedy Crew.


134. Fred Garvin & Reve. DeMize -...
We are the very highly controversial & entertaining radio djs Fred Garvin Male Prostitue & the Reverend DeMize. This show is very funny, adult oriented, sexual, offensive but more importantly entertaining. Enter @ your own risk. Oh did I mention we get fired from every radio station we work for...


135. SITFUSO -...
A Sketch Comedy program often compared to Monty Python's Flying Circus and the Goon Show.


136. IMAudiO (Formerly IMAO Podcast) -...
Take eight opinionated bloggers->podders,
add one part NPR,
one part Monty Python,
and infuse it together with the power of a nuclear blast big enough to blow the Moon clear out of orbit and you get IMAudiO.

Podcasts often Include
-Side Splitting Sketch comedy,
-Fun facts about the 50 states,
-Ask Ducky - Q's & A's with a Duck who knows stuff.
-Crappy Bedtime Stories,
-Reviews and wait for it...wait for it.
-MORE!!! Yes! there are things on the podcast which are NOT.MENTIONED.HERE.

What are they? Listen to find out! It's so mysterious!

What does IMAO stand for? the Pledge of Allegiance, the National Anthem and of course FUN!

Listen and you'll agree it has
THE MOST COWBELL ALLOWED BY LAW.


137. MARINA's Kool Car Radio Podcast -...
"Are we there yet?" Keep the kids happy with MARINA''s Kool Car Radio- a whacky, musical radio show, perfect for those long drives in the car. With fun loving characters, wild musical performances, whacky commercials, and kool comedy skits.


138. TedPod -...
Organic stream of consiousness show with small time talk some music, comedy and interviews


139. B97''s E on the B - Hot Hollywood Gossip with Tyler -...
Hey guys...this is Tyler from B97 FM in New Orleans...here''s my insane little 2 min daily podcast that we air on the station...it''s basically a flamboyant, over the top, smart-ass halfway done in drag "Hollywood Report"...was lucky to get placed on iTunes on release day, and we''ve been getting tons of great compliments...would love to hear anyone and everyon''es opinion, or shoot, just download an mp3 for me and make me feel loved.
lolol. Thanks for such an AMAZING resource of a site for podcasters! Love it here!
Tyler
tylernola@gmail.com
tyler@b97.com

TYLER''S E ON THE B XML LINK
http://feeds.wezb.net/ebee/ebcast.xml

www.b97.com
B97 FM, New Orleans, LA


140. earjizz -...
Head on over to earjizz! George and The Monkey Boy riff (or should we say RIP) on celebrities, politicians, friends, enemies, strangers, and just about anyone and anything that crosses their paths. Release the attorneys!


141. It Is To Laugh -...
It Is To Laugh is a weekly comedy series heard on WMPG in Portland, Maine, and streaming live at wmpg.org Fridays at 10 p.m. And now a Podcast in iTunes!


142. The Bob and AJ Show -...
A weekly talk & (RIAA-free) music show from two Montreal area pirate radio veterans. Topics vary, but this is Canada - so expect a slight slant towards beer & hockey

Site URL: www.bobandaj.info


143. Johnny Griswold Show -...
The show about sex, drugs, rock and roll, farts, beer, relationships, sports, current events and various other things that are on my (sick) mind.


144. Bubba Bohack's Fun Show -...
Bubba Bohacks Fun Show is a weekly podcast featuring new country artist, The joke of the week, Back Page News,country music history, and good ol'' southern fun.


145. Anthany - The Progressive Rev. Religious Satire -...
Pastor Anthany - The Progressive Rev - and disciples write and record religious satire and sketch comedy. Intelligent and irreverant, this is the first podcast dedicated to producing religious satire and sure to inspire a laugh... or scorn... which is just as good. Website to feature phone calls and e-mails from friends and fundies alike. But for now you can e-mail feedback to anthany@paradigmlost.com


146. Bert The Corgi -...
Bert The Corgi is a parody of a startup company, charged with marketing pictures of my Pembroke Welsh Corgi, Bert.


147. Loose Bruce Kerr's satirical song parodies -...
[http://www.loosebrucekerr.com]


148. Bibb+Yaz Take Over the World! -...
Slowly becoming the a**holes of the podcasting world, we are the first in your face podcasters out there. We say it like we mean it and think it, no sugar coating here.


149. Weezy and The Swish -...
A podcast that brings you all the latest from a comedian''s point of view.


150. Tape Talk -...
Listen to interesting information about Duct Tape as we get ready for the Avon Heritage Duct Tape Festival happening the weekend of June 17-19.


151. Blue Meridian & Bomb Hunter Show -...
Q Explores the reasons a man would resort to diggin up and disarming landmines and bombs. Guilt? Profit? Or Survival? Hear from filmmaker Ske Fitzgerald and his newest documentary BombHunters.


152. Radiophoria -...
Un servizio estemporaneo di hidelab.net, un salotto dove parlare del piu'' e del meno.


153. The Ken and Squip Show -...
The Ken and Squip Show, created in October of 2004, is a bicoastal comedy podcast featuring Kenster J and Cindy C. (aka 'squipper' or 'squip'.) Seat-of-the-pants banter is the name of the game in this weekly audio program. It's news, gossip, technology, new music and sex -- a cornucopia of some, all, or none of the those.

Web: http://dustingmybrain.com/KASS


154. Dime-Bag Radio -...
Just one listen and you'll be hooked on this hardcore stimulant for your brain. Your West Coast dealer Chris and his Midwestern counterpart Joshua offer the latest queer news and commentary from the relevant to the unbelievable, along with fun and games, including the TV Theme Song Interactive. This weekly podcast will have you saying, "I need another Dime Bag!"


155. The People's Apartment of Madison Official Podcast -...
The People's Apartment of Madison is a small nation located between several row houses in Albany, NY. We've got our own laws, our own system of trade, and Evan, Chief Garageband Expert, is writing an anthem. Every week we take to the radio to inform the world on all the major issues affecting PAM. Please note that a "week" in PAM is not necessarily the same length of time as normal Earth Weeks.


156. CatFish Show -...
A "more than once a week" short talk show about Cat and her life around her. A Canadian perspective from a SAHM and her husband, discussing just about anything!! Cute, sweet and funny.

Site URL: <a href="http://www.catfishshow.com/" target="_blank" class="postlink">http://www.catfishshow.com/</a>


157. The Mikey C Show -...
Submitted for your disapproval, the Mikey C. Show is here. Do I have problems? Sure. Am I trying to be funny? Yes. Am I funny? You be the judge. I like to swear, I like to be silly and stupid. I have too much time on my hands, obviously, and hopefully i am going to make you laugh. Download this caca-face.....


158. Nobody Likes Onions -...
Sometimes caustic and politically incorrect, but always funny, Nobody Likes Onions is a newer podcast that you won''t want to miss. It''s like taking a cold shower in sarcasm!

www.nobodylikesonions.com


159. Destructomundo -...

Destructomundo is a podcast about the end of the world, Armageddon, Ragnarok, The Apocalypse, etc.. Each week your hosts Ted, Derek, and James discuss a different possible scenario for the end of all things. It's funny if you like that sort of thing.


160. IMAudiO -...
Political, Topical, Comedical: IMAudiO

One listen and you'll agree it's more fun than a barrel of monkeys
or any other small biting animals in a confined space.

Other details at http://imaopodcast.com


161. Snore No More - Premiere Episode -...
Perhaps the world''s first snoring podcast!

This premiere episode is based on the just-released book, "SNORE NO MORE! Remedies and Relief for Snorers and Snorees Everywhere" by Rob Simon. This podcast features useful tips, humor and the world''s first SNORING SYMPHONY.

Check it out!


162. The Hillbilly Chronicles -...
The Hillbilly Chronicles is a collection of fictional short stories by D L Ennis.

The Hillbilly Chronicles are stories of the citizens of the fictional mountain community of Pig Waller Holler, Virginia. I have chosen to use the same narrator, who shall remain nameless for now, to narrate all of the Hillbilly Chronicles stories giving them more unity and allowing readers to feel more closeness to the people of Pig Waller Holler.

Our narrator is a laidback man in his mid-fifties that may just be a little wiser than most of the charters in the stories, at least he likes to think he is. One thing is for sure is, he has a thesaurus and he''s not afraid to use it.


163. The Mike n Karrie Show -...
Podcasting from the heart of the Ozarks - the kids are all gone, now we can have fun.


164. The Nikki and Dave Show -...
We are a married couple podcasting from California. Our show is all about funny. Check it out and get to know us better! You''''ll laugh, you''''ll cry, you''''ll ask for that 30 minutes of your life back... or not!


165. Delta Park Project | Comedy Podcast -...
Weekly humor and variety show. A comedy program that is less blah blah blah and more ha ha ha.


166. Firesign Theatre -...
The Grammy-nominated anarcho-satiric comedy troupe Firesign Theatre offers audio clips from their new and classic albums and radio performances. The Future Fair! You may already be there!


167. switched:on -...
Poopin' Bears, Mayonaise M&Ms, racial stereotypes, Star Wars, Movie Phone guy and every day life brought together for the enrichment of your meaningless lives. switched:on is vitamin fortified goodness for strong teeth, shiney coat and improved gas mileage. 16 out of 17 crosseyed, retarded, fat, black-indian, pirates, named Linda agree that switched:on easily falls somewhere between a trip to the DMV and sex with a gaggle of super-models.


168. The Can't Sleep Show -...
From Pahrump, Nevada: Swerdlowe hosts and professes his love for Tonya Harding. It's Blondie Love's first show as co-host and she must first take a test. Vivian Gershwin-Badley calls in from Carson City, Nevada.

Heard live, on Mondays at 9pm (Pacific) at www.pahrumpradio.com


169. Skirmishes of the Watercooler Wars -...
Ed and Mike have combined radio experience of over 50 years, which is why they were excited for the chance to share their "opinions, insights, and witty repartee" and not have to worry about all the rules.


170. The Bob Narley Show -...
The Bob Narley Show features uncesored Comedy Bits and Parody Songs from rock radio personality Bob Narley


171. Brilliant Idiot - The Radio Play - Where God Went Wrong. -...
Just how far do you have to go in the afterlife to simply sit for a nice, quiet cup of tea?

Feed at :
http://www.brilliantidiot.com/brilliantidiotrss.xml


172. High Time for Haiku -...
Seeking Life's Truths through the Art of Haiku - An irreverant look at life, crappy traffic and stupid people through the eyes of Phu Ni Guai, Haiku Master. (Warning: Some adult language)


173. The Dollar Show -...
The Dollar Show with J and J is the number 1 crazy comedy Podcast show. Sex, work, school, politics, and pure controversy are all included.

Site URL: http://www.thedollarshow.com/


174. The Overnightscape -...
Weekly Internet Talk Radio Show. Join host Frank Edward Nora on a pleasantly insane ramble through the mysteries of life, culture, current events, beverages, malls, and beyond!


175. Count Spankula Show -...
The Count ridicules people, institutions, organizations and even entire governments! Nothing is sacred, not even the Pope! Debunking has never been more fun as the count makes final judgment using the Spank-O-Meter. Current shows include The Pope, Ebay, The Auto Industry and Yap Yap Yap. New shows are posted once or twice a week. Recommended for mature audiences due to adult language.


176. The Frat Pack Tribute -...
Support of tribute site for the group of actors who have appeared in numerous films together. The Frat Pack consists of Ben Stiller, Vince Vaughn, Will Ferrell, and Owen and Luke Wilson.


177. The Seanachai -...
The Seanachai is a weekly program of off-center storytelling and cleverly disguised commentary. Well-produced theatre of the mind, not endless babbling rife with um''s and uh''s. Very funny. Worth a listen.


178. Unbiased Prejudice -...
Our podcast is a comedy adult podcast made by two teens from different corners of the world.
Jay from India and Herbert from America. We make fun of current events, world news, hollywood gossip,
we give out advice and lots lots more. If you are easily offended then please do not tune in
to our show.


179. Fat Matt Show -...
Fat Matt podcasts from his cement studio (right next to the fridge) deep inside Chicago, with a microphone in one hand and a meatlover's pizza in the other. If you like Dawn and Drew....you'll love Fat Matt.


180. Goin' Deep with the Paralyzer and Mr. Clea -...
Madcapped fun from the dynamic duo of the Paralyzer and Mr. Clean


181. Jerkcast -...
Listen to Jerkcast only if you don't mind a little cream in your jeans. Jerkcast is the greatest podcast known to man. Or woman. Or monkey. Listening to Jerkcast has been clinically proven to cure most venereal diseases. Just listen, stupid.


182. The Frankie Starbuzz ACE REPORTER Show -...
Frankie Starbuzz. The world's greatest ACE REPORTER gives you the latest entertainment news. And yes folks: Frankie ALWAYS gets the BIG NAME celebrities.
IN THE FIRST EPISODE: Frankie BATTLES Tom "Crazy" Cruise!

It's a Comedy Show about ENTERTAINMENT!

If you're a fan of The Daily Show/Cartoon Network's "Adult Swim"/South Park...you might like this!

Main site: www.frankiestarbuzz.com

Early Fan Mail says:

"I just listened to your debut show, and I thought it was great. Very
funny, with great pacing and interesting characters. Your sound
production is very good, too. In all, you launched with a show far
better than just about any first-show I've heard yet."

Of course, they could just be trying to butter me up...to like...ask me for money...or something. Sigh.

ENJOY!??


183. The Monster Feet Variety Show -...
Single Comedy Podcast seeks open-minded listener with sense of humor, fast net connection, and 10 minutes of free time each week. Lego addicts and lapsed Scientologists welcome. Reply with recent photo and your safety word to The Monster Feet Variety Show, c/o MonsterFeet.com


184. Big Mouth Rocks! -...
Big Mouth Rocks! gives hot new bands a showcase to play their tracks, be interviewed, promote and find gigs and get exposure in a format that also throws in current events and Big Mouth's Wild And Loud take on the world. Plus, every week, you can vent about the world in the "Bad Stuff Mailbag" or tell us about the good thing you did or was done to you in the "Good Stuff Mailbag". And every week you can hear Big Mouth's take on a world getting crazier by the minute. Come to Rock!


185. Crazy Reno Podcast -...
The two main hosts are Benita, and Henry. Most weeks CRP has guests that also put their 2cents into the topics of the day. We change up our guests frequently to keep things fresh. We also love getting topic ideas from our listeners. We don't have a specific genre so hope you can handle the sporadic style our podcast sticks to.



186. The Portalette Podcast -...
Your host, Brian Maggi, explores the ugly truths of his and everyone else's day to day existence. Every now and then count on a little something different.


187. Dr. John and Dr. Lorne Show -...
Dr. John and Dr. Lorne, 2 twisted individuals from Canada's west coast , discussing their "medical talents " and other fantasies. Chock full of useless dribble meant to confuse and offend , yet entertain you. Regular features , surprises and soon....a special guest coming on air with the boys. If you drink a lot , abuse drugs or just have and have a low IQ you will appreciate this show . The Doctor's homebase from
http://www.lookslikelorne.com


188. The Blymm Show 3 -...
This week Blymm has a birthday and decides to be an asshole and call people at 3 in the morning. Also Blymm has some interesting conversation with a young Lady. Basically dude is out of his mind! Check it out!


189. Reality Bitchslap Radio -...
C.C. & Big Mike ramble on everything from movies, to the latest indie music, to ranting on the latest craze. Casting from Boston & San Francisco/


190. John and Hugh's Podcast of Curiosities -...
From calico lobsters to reality TV shows on Mars. From Bob Hope to cannibalism at Colonial Jamestown. John Karrer and Hugh Simmons host this funny, free-ranging, "edutational" podcast, sharing their amazing discoveries with each other and their listeners. John and Hugh's Podcast of Curiosities also offers semi-regular interviews with experts in all sorts of things. No topic is off limits. "Curious facts about anything at all submitted each week for your edifying titillation."